The recent 2 videos below I've just uploaded showed us Japanese people want to get married and have kids.
Of course, not everyone. Some people prefer being single and no kid, but turned out it's pretty rare based on my survey. Quite a few Japanese, both guys and girls, do want to have a serious reationship and get married in the future.
How about you?
Are you looking for a serious partner?
I guess one of the biggest problems is that you are just too busy. Work, social gatherings and other responsibilities keep you too difficult to try to find your love in Japan. Many people are focusing on other things.
So, what would you do when you still want to meet new people but you can't find the time to fit in your schedule?
Easy.
Go to a matchmaking event! I think that's the best way.
(※Unfortunately, online dating is not so popular in Japan.)
That's why I ACTUALLY organized a matchmaking event in Tokyo for foreign men and Japanese women the other day. Since my channel is about dating in Japan, I've always wanted to provide an opportunity to talk with native Japanese for someone who is looking for a serious partner in Japan.
I know there are already a plenty of matchmaking events you can find online. Maybe you don't need my help. But, I wanted to observe in my eyes how foreign men actually feel about Japanese women after talking.
Honestly, I was so worried if anyone actually comes. Because most people watching my channel don't live in Japan in the first place.
But it turned out that more than 20 people actually applied to the party. I'm really grateful for that!
At that party, the main dish was speed dating.
Basically, you sit at the table and have a series of short conversations with each opposite sex for 5 minutes. After all speed dating, you let us know 3 persons (at maximum) you want to talk more and go on a date. You'll receive the contact info of the person who wants to talk with you more at the end of the party.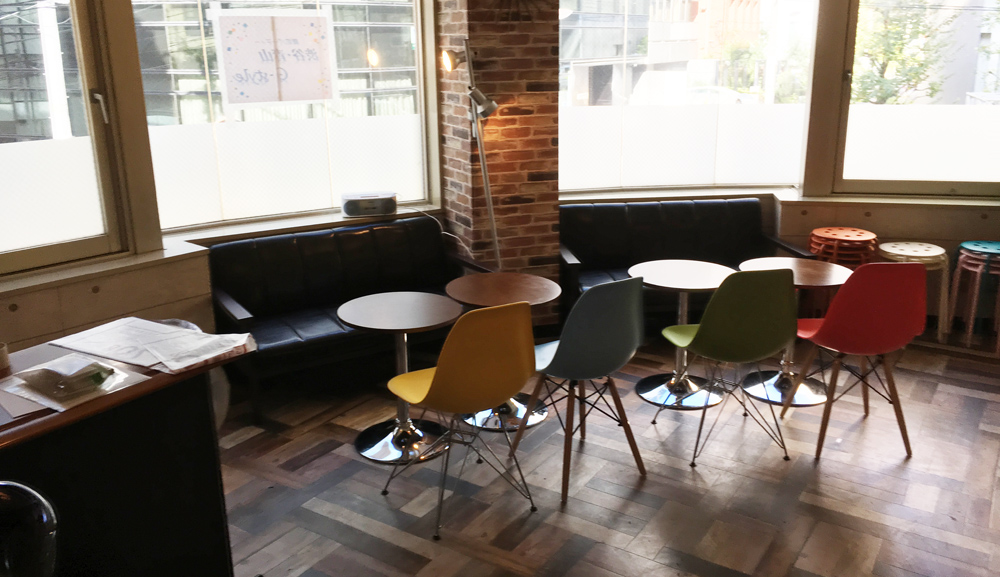 (※Here is the photo of the Venue. Looks nice, right? It was fucking expensive to rent this place but perfectly fit for 10 on 10 speed dating!)
It was really interesting and great to see foreign men having a conversation with Japanese women continuously. Some of them looked so nervous and overwhelmed fow a while.
If I couldn't speak Japanese well, I would be also very very nervous because you definitely don't have this kind of situation in daily life!
But, they said they actually enjoyed and were getting comfortable as time went, which I'm really relieved to hear that.
After the matchmaking party was over, I had a chance to talk with some of the guys and asked them how they felt about the Japanese women. Here are some of the opinions.
#1 Japanese Women Are Confusing!
One of the foreign men said,
Luckily, I got one contact info. But, Nobita, I'm confused.
Because I didn't really talk with her so much. I don't think we did go really well.
She didn't really look at my eyes during the conversation. I don't think she was comfortable with me.
I thought she's definitely not interested in me. But at the end of the day, she gave me the contact info.
I'm glad, but I feel so weird right now. What's going on?
Nobita, Is this kind of behavior normal to Japanese women?
Not everyone, of course. But I think it's definitely one of the unique characteristics of us (not just women, but also men). Many Japanese people don't show their real intentions clearly and so often too hard for you to read that correctly.
Actually, I myself used to have the tendency as a Japanese. When I had a conversation with a cute girl I was interested in, I constantly looked away my eyes and had a stone face all the time, pretending like I'm No interest to her.
Basically, I was doing the opposite thing (behavior) from what I was supposed to do. I'm sure I turned a millions of girls off because of that.
I know you don't understand this. It doesn't make any sense.
But I think a lot of other Japanese people also have that kind of behaviour and become very awkward in front of someone they're really interested in. Maye because we naturally get nervous easily and too shy to talk to the person clearly. Sorry, I can't explain why, but it's just too hard to convey our feelings directly and verbally.
So the question is, How can you tell if a Japanese person likes you or not?
In fact, many people are saying me, "If they don't show their intentions, I have no clue if I should go talk to the person!"
That's why I want you to pay very CLOSE attention to the body language.
It might be too hard to catch well at first, but we definitely show our interests somehow, as well as any other culture's people.
In Japanese culture, we tend to heavily rely on non-verbal communication. So you just need to find out the non-verbal subtle signs, like touching, glancing often, awkward behaviors, etc.
The problem is though, quite often, they are not obvious. I'm sorry, but sometimes, we even do the opposite behaviors, which are often mistaken. And that actually happened at the party as I said earlier.
So, keep in mind. Even if the Japanese person you're talking with doesn't look he/she is interested in you, it doesn't always mean the person is actually not.
#2 Japanese Women Are Actually No Difference From Other Women
One of the guys said,
I expected that maybe Japanese women are totally different from American ones, but nothing surprised me actually. They're no difference.
Yes, that's right.
Sure, you can find something different. Maybe they're generally a little bit too shy, quiet and reserved, but each person is totally different in the end. Just like in US, there are a variety of women in Japan. I think that's why he said Japanese women are no difference. Women in any country are always diverse.
Oh yeah! Japanese women are very various more than you think. I've been talking with so many Japanese women, and found out that sometimes they are incredibly open and speak so directly. Especially in Tokyo, some girls are very westernized and literally No difference at all from western ones.
#3 Japanese Women Talk A Lot!
One of the guys said,
I was worried about running out of things to say and having an awkward silence. But it turned out it didn't happen at all. Some of them even led the conversation for me and just kept talking. I was relieved!
Maybe he expected a lot of shy and quiet women, but turned out it wasn't like that actually.
Obviously, one of the reasons is that they were mostly mature adults (※the age range of the Japanese women was 35〜40) at the party.
Aside from that, however, I want to emphasize the fact that quite a few Japanese women are very talkative. They're far away from being quiet or shy at all, which many people assume like that as a stereotype.
Oh yeah, some Japanese women ask you questions a lot. Sometimes, they even ask you out and try to take the initiative in dating, like a man. They don't hesitate to do that.
Trust me on this. I've actually seen that so many times.
Oh, sorry, maybe most of them are not used to talk "in English" (maybe even some of them have completely zero English). So, I have to say that there is a possibility they're going to become quiet just because of the language barrier.
But, at least as long as you speak Japanese, they are very willing to talk with you.
So, even if you think you're a very shy person and too hard to talk with girls well, maybe it's not a big deal. Most Japanese women look for a great listener, rather than someone who speaks all the time in one way.
Get Out of Your Comfort Zone!
I'm really thankful to the guys who participated in the event. That was my very first time to organize a matchmaking event in my life and I was so nervous, but I could enjoy as an organizer thanks to their support throughout the day.
More importantly, I'm impressed with them.
Some of the guys said they were really not used to talk with Japanese women at all. One guy said he was almost zero experience of talking with women, not just Japanese, and too nervous to sleep the night before. He was completely newbie about women.
But, still, he came to the party anyway. How impressive is that.
He came to Japan just 2 months ago and had almost zero Japanese speaking skill. But I could clearly tell that he practiced Japanese a lot and drastically improved the level in such a short amount of time. In the result, he had a great time and valuable experience, which is talking with many native Japanese women.
I'm sure that the experience will help him to find his love in Japan in the future.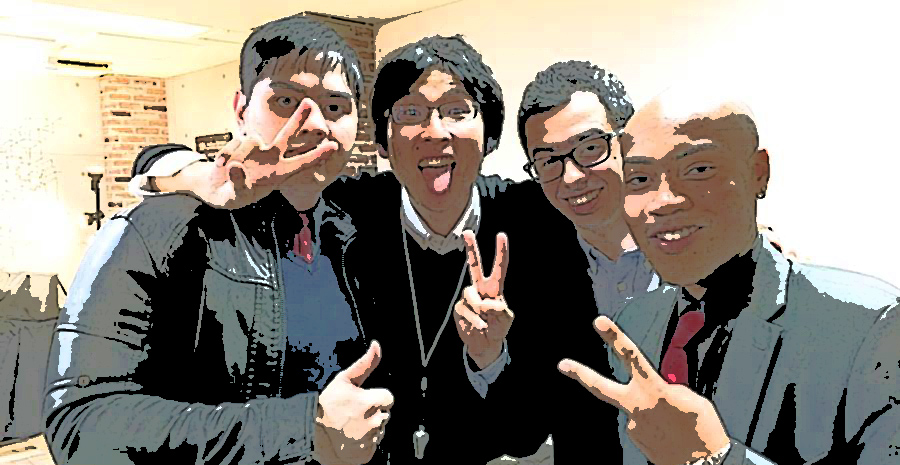 How about you?
Let's think about yourself. Do you think you're taking action like him?
Is language barrier or culture difference stoping you to talk to Japanese, even though you're interested in dating a Japanese person? Or maybe you're too insecure about your race or look, and constantly hold you back from socializing in Japan?
I'm thinking about doing another matchmaking event in the near future in Tokyo.
But, whatever your excuse may be, if you just want to keep throwing away the opportunities I'm providing, just go ahead. (That means all my time and effort to make it happen is completely meaningless though.. (/_;)..)
If you think you just get lucky, girlfriend/boyfriend just happens to you some day,
you are going to be single alone for the rest of your life. I guarantee you NOTHING is actually going to happen forever.
Because in life, being passive is the best recipe of failure. Dating is NO exception.
Of course, you can't expect that you can get a girl instantly right after you take action.
No. Actually, you're going to get rejected a lot more than you can imagine. It will hurt you a lot. It's very painful..
But so what?
I personally would rather get rejected a million times than watch Japanese porns all day in house, and I want you to do the same.
Because once you get the concept of being active and moving forward, your success is inevitable in any aspect of your life.
Look,
If you're not interested in dating in the first place, just go ahead to be single forever and just watch Japanese porns every single night. There is nothing wrong with that.
But, if you actually want to find your love in Japan, you definitely can't just wait. Remember, Only your action will change your life better. Again, boyfriend or girlfriend is NO exception!
– Nobita
PS.
If you live in Tokyo, would you like to participate a matchmaking event?
If you say No, what would be your No.1 reason? You definitely need to tell me that, because I'm going to make videos based on the reason.
Maybe you're No interested in dating or even just meeting new Japanese people?
Or, maybe you're too afraid of language barrier or culture difference?
Whatever your reason may be, you gotta let me know!
Also, if you're female, let me ask you. Would you go to a matchmaking event for Japanese men and foreign women in Tokyo? If I get a lot of requests, I'll find the way and do it. Remember, whether you're girl or guy, I will support and keep encouraging you to find your love in Japan. Because that's the main purpose of my channel, Find Your Love in Japan.