Yes, I became a Japanese teacher. It's not like just a free volunteer activity, it's a paid work as a professional job.
A lot of people think it's easy to teach Japanese if you can speak Japanese well. No, it's NOT. It's fucking so hard!! (especially if you teach Japanese "in Japanese".)
You need the skill to analyze a sentence and explain logically with easy words, and find out the way to develop the students' ability to effectively learn other subjects. That's definitely not something every Japanese person can easily do.
In fact, I needed to go through a certification process.
Here are the common requirements to become a professional Japanese teacher in Japan and work for a Japanese language school.
Completed the 420 hour Advanced Skills of Teaching Japanese Language Course
Successfully Passed The Japanese Language Teaching Competency Test
In most Japanese schools, both or either of them is necessary to apply and work to the school.
It took me almost a year and half to get the certification and start working as a Japanese teacher. Looking back on now, it was the toughest days in my life.
When I started taking the teaching Japanese language course, I soon found I don't have the time to sleep, let alone doing the regular job. I almost died for the lack of sleep.
But, to make ends meet, I had to keep working as a web designer while taking the course, as well as making YouTube videos. Actually, I had to turn down my some clients to reduce my workload and focus on the course more.
For that entire a year and half, I literally had no time to do anything. I don't remember the day I could sleep more than 4 hour per day, even on weekends.
Leaning Japanese increases the chance to find your love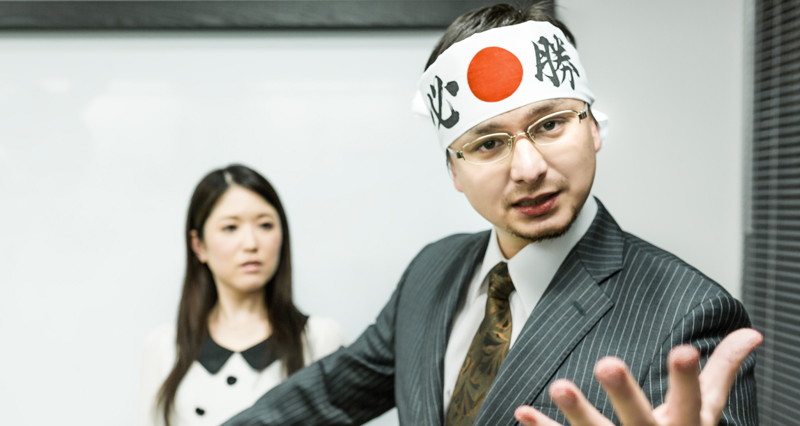 So, why I wanted to become a Japanese teacher so badly?
Simple. I just want to help foreigners find their love in Japan. They definitely need to speak Japanese to do that, right?
So many people asked me how to learn Japanese, what is the best site or app, etc.
But I was no expert to answer those questions, and I felt so embarrassed.
"I'm a native Japanese, but I don't know anything about Japanese language?"
Without speaking Japanese, they can't find your love in Japan, so I thought I really needed to teach them Japanese.
No matter how many times I try to encourage foreigners to communicate with Japanese people, they don't get motivated/encouraged because they don't speak Japanese well in the first place, even thought there are a plenty of apps/opportunities like HelloTalk nowadays and making Japanese friends is getting much easier.
"Nobita, I can understand what you're saying. But I don't speak Japanese..How could you fall in love with someone without speaking the language?"
I can't count how many emails I got like that.
Some Japanese people can speak English pretty well. Especially in a big city, quite a few people have solid English skills enough to have a conversation.
But, most people in Japan still have a trouble with speaking English. You definitely need to speak Japanese if you live in Japan for a long time. Otherwise, the chance you can find your love is going to decrease drastically.
I was Broke..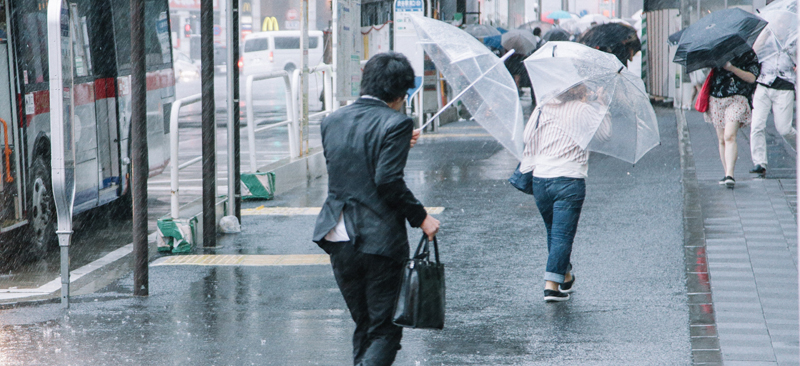 Maybe I was too optimistic..
I thought I could manage to do multiple works, I mean, my regular job, YouTube and other things.
As a self-employed web designer, my work time was very flexible, like I could work on Sunday instead of Monday.
In reality, however, I didn't have time enough to do 3 jobs at the same time, which required me not to sleep.
I really wanted to complete the course, so asked one of my clients to pend a project temporarily.
But, he said, "You know what, Nobita. if you don't have time to do work on that with full time, we can't give you the job."
It was actually my most important client that made up 85% revenue of my income at that time. Which means, I'm going to get broke if I lose the client.
The contract required me to work almost full time 5 days per week. I need to immediately response and take care of whatever problem happens in addition to the regular tasks from the company (Mainly, coding and setting up WordPress sites, etc) That's why the remuneration was so high and I heavily relied on it. That income made me stable as a self employed.
I threw away the job and chose to focus on becoming a Japanese teacher.
In the result, I got almost no income and I was broke for a while.
Thanks to the money from Petron and the a little bit savings of my bank, I could barely have enough food to survive though. I really can't appreciate enough the support from many people in the days.
Too late to start something new?
Even though now I have some income enough to survive, my life is pretty tough.
Did you know that Japanese teacher is one of the lowest paid jobs in Japan?
A lot of preparations are needed before each class, but your payment is incurred only in the time while you are actually teaching to students. But the actual working time is much longer than that.
I'm not saying all Japanese teachers are low paid, but, I'm still new. And I still have to take a lot of time to figure out the contents of the class and preparing the teaching material.
The payment of teachers shouldn't be big because most students are from developing countries. The tuition fees can't be too expensive, otherwise they can't come to Japan and enter the school in the first place.
Yeah, unfortunately, this job is really tough and low paid.
But, I have no regret about my decision. I'm so happy right now.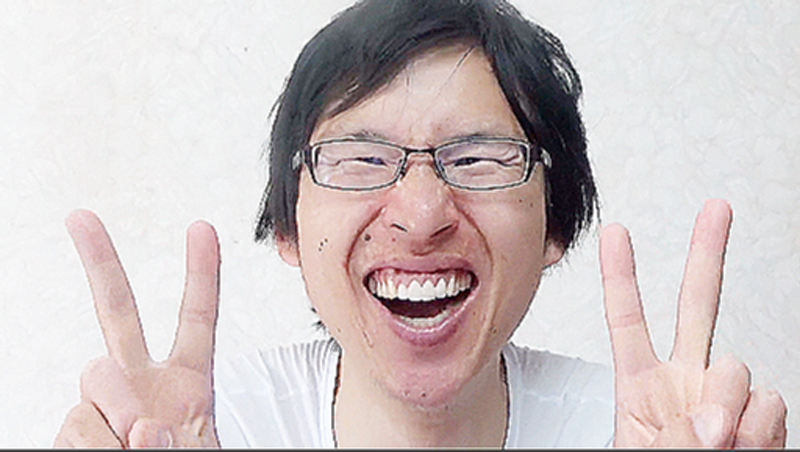 Every day is really challenging and exciting. There is always something new to learn from my students. A Web designer was also great and rewarding job for sure, but I didn't talk with people so much during work. Now, I'm constantly talking in the class and have a lot of interaction with real people from all over the world.
More importantly, I'm glad the fact I had the courage to choose the path I really wanted to go.
Think about it.
People aren't doing what they actually want to do.
Look around all your friends and coworkers. Out of all the people you know,
How many of them are actually passionate and enthusiastic?
How many of them are doing what they want in life?
How many of them are truly enjoying?
I guess it's very few, right?
It's much easier said than done to follow your passion in life and get paid to do what truly inspires them.
Yes, I understand that it's very scary to lose stability in life.
But, the more scary thing for me is that living life with a full of regret.
Life is too short not to do something you really want to do. Even if you purse the risky path and completely fail, it would be 10 times better than succeeding something you didn't want to choose.
Even if my life is going to be ruined and I become miserable because of the choice, I would definitely have NO regret.
The truth is, if you are able to have the ability to step outside and take action, it's impossible to fail.
Listen,
I'm not going to pressure you to do something risky, something most people don't. But I just want you to remember that your life is all about doing whatever you truly want to do. And it's 100% never too late to start something new.
Where do you want to be 5 years from now?
Imagine that. See yourself 5 years from now having accomplished your wildest dreams.
And tell me: Is that worth getting started right now? Is that worth a few years of hard work?
If your answer is Yes, definitely just do it with no hesitation just like me. No matter how hard the path looks like.
– Nobita
PS.
The purpose of this post is that I wanted you to choose the path you Really want to purse. Whatever your passion is, just go for it! Whatever happens, trust me, it's much better than not doing that.